Psychic Cynthia's
Cosmic Mentorship 2017
Personalized Intensives & Mini-Intensives
for when you are ready to energize,
transform, and uplift your life
through the path of
Spiritual Psychic Awakening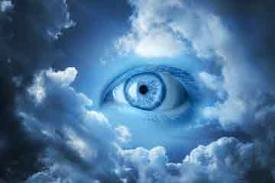 Attention & Special Update (01/15/2017): This 2017 Cosmic Mentorship program is now full, and all of the spots for private mentorship with Rev. Dr. Cynthia through this program have been taken. If you would still like to mentor with Rev. Dr. Cynthia, you are invited to sign up for a one-time Spiritual Psychic Mentorship session. (This would give you a good idea of what a spiritual psychic mentorship session is like, so that when and if there are openings in this program next year, you will know if it is something you would like to do.)
Also, if you would like, you can write Rev. Dr. Cynthia and request to be added to the mentorship waiting list for 2017. (To do this, e-mail cynthia@cynthiakillion.com, or use the CONTACT CYNTHIA form on this site.)
Then, if there is an opening in the program later in the year (say, if because someone had to drop out unexpectedly due to personal stuff coming up) you will be notified via e-mail that a spot in the program is available, and you could start your mentorship later in the year. Of course, this may not happen, as most people who enroll in mentorships with Rev. Dr. Cynthia do tend to complete the entire year. But then again, often there is just one or two persons who have something come up, so it definitely is possible that there might be an opening later this year (before 2018).
Final Enrollment Ends: Has already ended, and the program is already full for 2017! (However, you may sign up on the mentorship waiting list if you would like. Then if an opening becomes available, you will be notified vie e-mail.)
Number of Spots Available for 2017 Cosmic Mentorship
(as of 01/15/2017):
This program is now full for 2017. However, if you are interested in possibly joining later in the year, you can sign up on the waiting list. (See above for more info.)
Different Options Available for Cosmic Mentorship 2017:
Mini-Intensive Cosmic Mentorship
Full Intensive Cosmic Mentorship (more in-depth)
Steps to Enroll (in either level of program):
1. First, review the info on this site about the level of the program you are most intersted in, Mini-Intensive or Full Intensive. Make a decision!
2. When you are ready to actually enroll, pay Your Enrollment Fee (1/4 of total tuition for year for whichever option enrolling in)
3. Upon paying your enrollment fee, you will then be directed to a page where you can complete your enrollment info form at your leisure.
Please use the links above to get more info about either the Mini-Intensive or Full Intensive Cosmic Mentorship program for 2017. If after looking over the info on this site, you still have questions about whether or not this program is right for you, please feel free to e-mail Cynthia at cynthia@cynthiakillion.com, or FB message her.
Click Here for more info about the 2017 Mini-Intensive
Click Here for More Info about the 2017 FULL Intensive
*A Quick Note from

Rev. Dr. Cynthia about Cosmic Mentorship 2017*

Greetings! I am excited to announce that after a 7 year rest (literally) from doing Intensives, I now feel led to offer an in-depth, personal one-on-one mentorship program. For I know that there are many who still search for a Teacher and a Guide on their paths, and I can feel their hearts calling out to me.

In the last 7 years, I have grown TREMENDOUSLY as a person and a teacher through my work leading classes, writing books and curriculums, producing meditations, facilitating a Spiritual Psychic Mastermind group, creating my own line of flower essences (Flairy Essences) and of course, doing lots and lots of personal readings & spiritual counseling sessions. Along the way, I also started & completed my Doctorate in Divinity (with a specality in Metaphysical Counseling). From 2009-2013, my energy was focused mainly on teaching psychic classes and fundraising for and working within spiritual groups. In 2014, I kept the group focus going, but shifted from larger groups and communities to working almost solely with a small psychic mastermind group.

During the last 2 years (2015 and 2016) I have spent a great deal of my time getting re-charged by working in my Fairy Garden and developing my own line of flower essences. This has been very healing for me, and was needed, since the previous 6 years of intense group work (not to mention, completing a doctorate degree) took a lot out of me. After two years of healing and re-calibrating on a very deep level with the flowers and the fairies, I feel a renewed sense of purpose and calling in my work as a spiritual teacher. And I also feel the Guides (as well as the fairies & the flowers!) telling me it is time once again to focus on deep level, one-on-one spiritual psychic mentorship, which is what I do best!

With all of this in mind, Dear One, I say THANK YOU to YOU for the opportunity and privilege to serve you as a teacher and mentor. It will be my honor & joy to work with you on your spiritual psychic path and to help you uncover and develop more of your highest potential!
Food for Thought
"People grow & advance more easily when they feel LOVED & ACCEPTED. Therefore, if you have hopes, dreams & ambitions in life yet to achieve, then you will need to master loving yourself more deeply in order to achieve these goals." -Cynthia Killion
"You must be the change you wish to see in the world" -Gandhi
"Being a World-Server means committing to your own growth & following your higher path." -Sanaya Roman
"Wanting to reform the world without discovering one's true self is like trying to cover the world with leather to avoid the pain of walking on stones and thorns. It is much simpler to wear shoes." -Sri Ramana Maharshi