* ASTRO-BASICS LEVEL 1*
A four-part introduction to the language of ASTROLOGY
with Psychic Cynthia

(aka Rev. Dr Cynthia Killion)
A self-guided tour into the astrological basics you need
to understand yourself & your loved ones better
TUITION COST: $125-- Click on the Buy Now button above to pay your tuition & get enrolled. Tuition Fee includes access to your four downloadable audio classes (about 8 hours total), PLUS your downloadable class materials, including the HOW TO READ YOUR BIRTH CHART companion booklet. This is an independent, self-guided course that you can work on your own time & own schedule--no need to show up for live classes.
Please note that once paid, tuition fees paid are non-refundable & non-transferable, so please consider carefully before enrolling/purchasing, and ask any questions you need to in advance. If you have questions relating to this course, you may send them to Psychic Cynthia directly at cynthia@cynthiakillion.com. Blessings!
P.S. When you enroll, your course info will be sent to the e-mail that you used when paying your tuition, UNLESS we hear differently from you. If you would like your class info sent to a different e-mail address than the one you used to pay, please e-mail cynthia@cynthiakillion and let Rev. Dr. Cynthia know what e-mail you prefer. Thanks!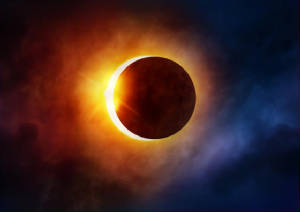 ASTRO-BASICS COURSE SUMMARY:
This is an introductory class that focused on the four elemental types (according to astrology), as well as the 12 astrological signs & archetypes, as well as their ruling planets.
This will give you the foundation you need to begin reading birth charts, and help to understand yourself & your loved ones better.
Fire, Earth, Water & Air--these are the four elements of astrology, representing the four main types of karma & personality--the passionate movers, the practical doers, the deep feelers, and the profound thinkers.
At its core, Western astrology is seasonal & elemental based, which means that studying the signs from this seasonal & elemental perspective is one of the fastest ways to learn astrology. As you come to understand the meanings of the four elements & their corresponding signs and how they interact with each other, you will also develop a deeper understanding of your TRUE SELF by realizing the elements that are strongest (and weakest) within you.
In this Astro-Basics course, we move through all 12 signs of the zodiac, focusing on a different element and grouping of signs each class.
In addition to what is covered in your 4 audio classes, you will also be provided with on-line access to Psychic Cynthia's written curriculum on HOW TO READ A BIRTH CHART.

This workbook/on-line curriculum walks you step-by-step through all the various factors you will need to know about in order to actually READ an astrology chart, and provides you with exercises to begin putting all the information together for yourself in a coherent reading format. (We will not be going over the workbook during the audio classes, but instead this is something you can study on your own time at your OWN pace, in much the same way that you would study a new alphabet or language.) In addition to the workbook, there are also a couple of additional hand-outs to compliment & supplement what is covered in your audio classes.
NOTE: If you do not yet have a copy of your birth chart, Psychic Cynthia will be happy to provide you with a PDF e-mailed copy as part of your enrollment in this course.
If you need a copy of your birth chart, just send Psychic Cynthia a quick note with your birth info after purchasing this course, and she will be happy to provide you with a PDF chart.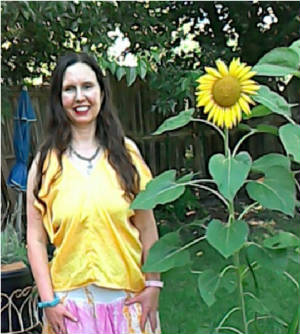 PSYCHIC CYNTHIA LOOKS FORWARD TO WELCOMING YOU TO ASTRO-BASICS!

If you need more info or still have questions, please feel free to e-mail Rev. Dr. Cynthia (Psychic Cynthia) at cynthia@cynthiakillion.com. (Or use the "Contact Cynthia" form on this site, or FB message Cynthia.)
Refund policy: All fees paid for tuition are non-refundable. Therefore, please consider carefully before enrolling. Rev. Dr. Cynthia wants you to be sure that you are sure that this is a good fit for you BEFORE you enroll, which is why she is always happy to answer questions about classes. Blessings!

Still have questions? You can easily reach Rev. Dr. Cynthia via Facebook message or e-mail at cynthia@cynthiakillion.com.