* Working with
TAROT & ORACLE CARDS
To Awaken Your
Inner Psychic *
A Psychic Training Video class series
with Rev. Dr Cynthia Killion,
aka Psychic Cynthia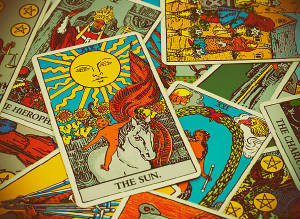 A 7 part video class series (plus bonus videos too!) to help you get started using Tarot & oracle cards to awaken your inner psychic and stimulate your own natural intuition. Learn to read cards the PSYCHIC and intuitive way! About 4.5 hours total.
TOTAL COST: $77. Includes access to all 7 Tarot & Oracle card videos (including the ones that are not available to the public), as well as any future BONUS videos that may be added to the course. Click on the BUY NOW button above to get signed up & receive instant access to your first few videos.
NOTE: Monies paid for tuition are generally non-refundable & non-transferable, so please consider carefully before enrolling. If you have questions about this program or need clarification about some aspect of it, you can e-mail Psychic Cynthia at cynthia@cynthiakillion.com with questions, or you can Facebook message her through her Psychic Cynthia FB page.
Also, if you are not sure about whether or not the video learning format is "for" you, you can check out some of Psychic Cynthia's free videos on her You-Tube channel before purchasing.
(In fact, if you would like, you can CLICK HERE to watch the entire first video in this Tarot & Oracle card series.)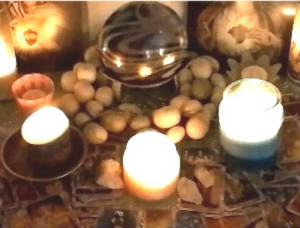 VIDEOS INCLUDED IN THIS INTRODUCTORY COURSE INCLUDE:
Video 1-Introduction to Working with Tarot & Oracle Cards to Awaken Your Inner Psychic-
(Differences between the two, & which one you should use.)
Video 2-Heart-Linking with Your Deck
Video 3-The Intuitive Card Reading Method
Video 4-The Five Card Cross Spread & Reading for Yourself
Video 5-The Shamanic Reading Method
Video 6-Interpreting Patterns
Video 7-Reading Reversals
BONUS VIDEOS (3):
--Considerations when Predicting the Future
(for ALL kinds of divination & psychic reading-
TWO PART video class-about 1 hour total)
--Knowing When to Change the Question You Are Asking
PRE-REQUISTITES FOR TAKING COURSE: NONE. You need have no prior experience with psychic reading or reading on Tarot or oracle cards to work with the ideas in this video. (However, if you are a more expeirenced reader, you may find some of the perspectives useful to add to your reading tool-box.)
What happens after you purchase the course: You should be taken to a page where you can immediately begin watching the first few videos in this course. Then, within 1-2 business days, Psychic Cynthia/Rev. Dr. Cynthia will personally write you to welcome you to this course, and to also provide you with the info you will need for accessing the rest of your lessons.
Please note that your course info is usually sent to the e-mail address that you used for purchasing your course--if for some reason you would like Psychic Cynthia to send your course info to a DIFFERENT e-mail address (as in different than the one you used for purchasing the course), please e-maill her directly at cynthia@cynthiakillion.com and let her know.
If you need more info or still have questions, please feel free to e-mail Psychic Cynthia with your questions at cynthia@cynthiakillion.com or message her on her Facebook page. Bright Blessings!