* RUNE INTRO*
A two part primer & intro to THE RUNES
with Psychic Cynthia
(aka Rev. Dr Cynthia Killion)
Live Classes held via Zoom on two consecutive Wednesday Nights
Replays will be available for those who are not able to join live....
Time/Dates of Live Classes:
Wed April 21st & Wed April 28th
from 8-9:15 pm Central Daylight Time
(9-10:15 pm Eastern Daylight time
6-7:15 pm Pacific Daylight time)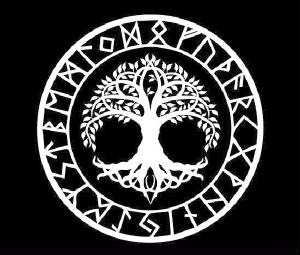 COURSE COST: $66 Fee includes access to our two live classes conducted via Zoom, plus access class replays, and downloadable class materials & hand-outs. Tuition fees paid are non-refundable, so please consider carefully before enrolling, and ask any questions you need to in advance. If you have questions relating to this course, you may send them to Psychic Cynthia at cynthia@cynthiakillion.com. (You can also message her on FB with questions, either through her Psychic Cynthia page, or her personal page.) Blessings!
NOTE: To ensure that you are able to join us for the first live class, please enroll by or before 1 pm Central Daylight on Wednesday, April 21st (if not sooner), so that you will receive your meeting info in time to join us. (If you enroll AFTER that, and if for some reason you don't get your meeting info in time to join us live, a replay will be available within 48-72 hours.)

RUNE INTRO--
A Fun & Exciting Excursion into the Mystical Runes
Let's step into the magic, energy, and enchantment of the Runes!
The Runes are an ancient pre-Christian, magical alphabet of the Vikings and other Northern peoples. The Runes are also a system of divination, and can be used for magic & manifestation work as well. The Runes are an integral part of the indigenous, shamanic practice of the people of the North, those same people who gave us the stories of Odin, Thor, Freya, Loki, Ragnorak and so on, as well as inspiring more modern literary works, such as Lord of the Rings.
You are invited to join us on this introductory trip into the Runes, where we will be looking briefly at the meanings for each of the 24 Elder Futhark Runes, as well as considering how to use specific runes for protection, cleansing, changing or reversing luck, binding negative forces, psychic skill & shamanic work, attracting abundance, as well as help with gardening, health, healing & fertility matters.
If you feel the Runes calling to you, then you are encouraged to sign-up for this mini-course!
Psychic Cynthia's Video Invite & Course Overview for Rune Intro

If you need more info or still have questions, please feel free to FB message Cynthia (Psychic Cynthia or Cynthia Killion on FB). Or you can e-mail her at cynthia@cynthiakillion.com.
Refund policy: All fees paid for tuition are non-refundable. Therefore, please consider carefully before enrolling. Rev. Dr. Psychic Cynthia wants to be sure that you are sure that this is a good fit for you BEFORE you enroll. (Probably you already have a good idea of what to expect if you have worked with Psychic Cynthia before privately, or participated in any of her other teleclasses or live events, or even just watched her public You-Tube videos.) However, if you do have any questions that you might need answered about this course before enrolling, please feel free to FB mesage Cynthia, or e-mail her with your questions at cynthia@cynthiakillion.com. Blessings!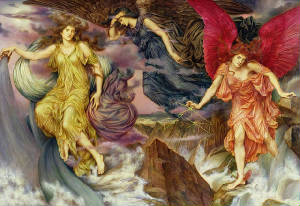 Still have questions? You can easily reach Rev. Dr. Cynthia via Facebook message or e-mail at cynthia@cynthiakillion.com.