* Build Your
Spiritual-Based
Business &
Fulfill Your
Light-Based Mission *
A two-part mini-course to help you
Nourish & Nurture Your Dream
and expand your
Spiritual-Based Business
with Psychic Cynthia
(aka Rev. Dr Cynthia Killion)
Join us live or by listening back to the recordings....
Classes held on-line via Zoom
for 2 consecutive Wednesday evenings
Wed May 11th 2022
Wed May 18th 2022
at 8 pm Central Daylight USA Time
(9 Eastern, 6 Pacific)
Class proper will last about 60 minutes
(with optional 15-30 minute Q & A session afterwards)
Can't join us live or have to miss a class?
Classes will be recorded & available for playback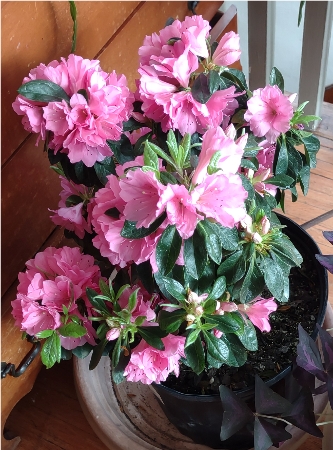 Building Your Spiritual-Based Business...
You can create something
EXTRAORDINARY & UNIQUE!
Total Tuition Cost for this Two Part Mini Course
at the special INNER CIRCLE rate:
$66 early bird rate if registered by or before May 7th 2022
($88 regular tuition when registering May 8th or after)
To get signed up, click the BUY NOW button above.
What is Included with Your Enrollment:
* Access to the live classes for this two-part mini-course, where you can ask personal questions about your spiritual-based business should you wish to
* Access to the recordings of the live classes (so that you can review them more than once and really take it all in)
* Access to downloadable written materials, including:
"Spiritual Laws for Lightworkers & Light-Based Entrepreneurs" report (written by Cynthia)
"Timing & Astro-Planning Tips for the Spiritual-Based Entreprenuer" (also written by Cynthia)
Payments for tuition are non-refundable & non-transferable, so please consider carefully before enrolling.
If you have any questions about whether or not this course is right for you, please feel free to reach out and e-mail Psychic Cynthia at cynthia@cynthiakillion.com or message her on FB.
To see a more detailed break-down of what will likely be covered in this course, please scroll down a bit.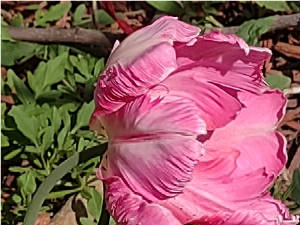 What Will Be Covered....
In this two part mini-course, we will explore both the energetics & practical side of creating a spiritual-based business.
You will learn more about Cynthia's Yin-based marketing method, and how to build and grow your spiritual-based business by finding the place where your most authentic self converges with the needs and desires of your clients or customers.
Generosity and building relationships with your potential clients is the backbone of this style of business-building. Leaning into the needs of your clients, and also being willing to lean into the needs of your business (and being humble and willing to do what needs to be done), are keys to creating and building your spiritual-based business utilizing this yin-based marketing model.
Whether you are just getting started, or need help re-energizing an existing spiritual-based business, this mini-course will help you to understand some of the most important principles for building a spiritual-based business, as well as provide you with specific, real-world tips for reaching more people and growing your customer base.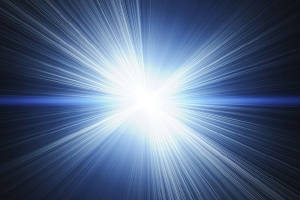 Who this course would be best for:
Anyone who has a spiritual, psychic, healing, metaphysical or holistic-based business (full or part time), as well as anyone who is considering STARTING this kind of business.
This includes those who have (or would like to have) a business in the following fields:
Energy Healer (Reiki, Quantum Touch, Therapeutic Touch, etc)
Psychic, Medium or Other Kind of Reader (tarot, runes, mediumship, oracle cards, etc)
Astrologers
Massage Therapist or other physical healing therapy
Sound Healers
Crystal Healers
Plant-medicine Healers
Visionary Artists, Writers & Musicians
Spiritual Teachers & Educators
Retreat Facilitators
Yoga Teachers & other Sacred Movement Instructors
Spiritual Counselors of all kinds
Earth-based or Shamanic teachers....
And any other type of business that you personally consider spiritual-based.


PSYCHIC CYNTHIA LOOKS FORWARD TO
HELPING YOU BREATHE
NEW LIFE & ENERGY INTO
YOUR SPIRITUAL-BASED BUSINESS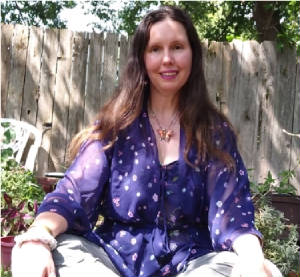 If you need more info or still have questions, please feel free to FB message Rev. Dr. Cynthia (Psychic Cynthia) with your question, or e-mail her at cynthia@cynthiakillion.com. (Or you can use the "Contact Cynthia" form on this site.)
Refund policy: All fees paid for tuition are non-refundable. Therefore, please consider carefully before enrolling. Rev. Dr. Psychic Cynthia wants you to be sure that you are sure that this is a good fit for you BEFORE you enroll, which is why she is always happy to answer questions about classes. Blessings!
Still have questions? You can easily reach Rev. Dr. Cynthia via Facebook message or e-mail at cynthia@cynthiakillion.com.