* Which of the 6 Psychic Types are YOU? *
(And what stage are you at in the
cycle of psychic awakening?)
An introductory class
to help you
DISCOVER & AWAKEN YOUR
NATURAL PSYCHIC APTITUDE
Live class was held via Zoom
on the evening of August 11th
Did you miss the live class?
No worries.
You can still sign up & to receive
the recording & hand-outs from the live class.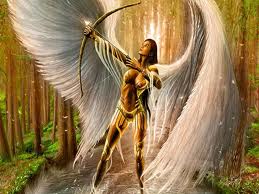 Cost for this introductory class is $44. (Note: During the early-bird pre-launch sale, the tuition is only $27 to get signed-up.)
Psychic Cynthia would love to have you join us for this live class if at all possible!
However, she does also understand that some who need this info may need be able to make it to the live class.
That's why when you sign up, you can choose between enrolling for the live class, or enrolling for the recording only.
(Those who are enrolled as recording-only will still receive all relevant class hand-outs.)
To get signed up, click on the buy now button above, choose your class date option, and pay your tuition.
If you need more info about class topic, keep scrolling down for a bit more info about what might be covered in this live intro class.
Payment received for classes is generally non-refundable & non-transferable. So please consider carefully before enrolling.
If you have any questions about this class or whether or not it would be a good fit for you, please feel free to write with those questions before getting signed up.
You can e-mail Psychic Cynthia at cynthia@cynthiakillion.com, or you can FB message her through her Psychic Cynthia business page, or even her personal FB page. (If you are FB friends with her.)
Bright Blessings!


TIME/DATE for attending the live class:
Wednesday, August 11th at 7:30 pm Central USA daylight time
This is 8:30 pm Eastern USA daylight time, 5:30 pm Pacific daylight time.
(For folks in Australia, this is 10:30 am Sydney time on Aug 12th.)

Class will be about 1.5 hours long. (Up to 2 hours, to allow for additional Q & A time, if needed).
If you would prefer to just listen back to the recordings of the class (rather than attending live), then choose recording-only option.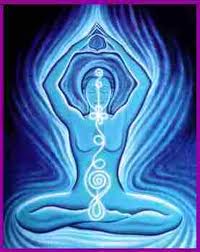 TOPICS THAT WILL LIKELY BE COVERED
IN THIS INTRO CLASS INCLUDE:
1-Intro to the Six Major Psychic Aptitudes
We are all psychic, but we are not all psychic in the same way!
Which of the six psychic types do you
most strongly resonate with today?
2-The difference between psychic aptitude
& psychic gifts
Hint: Aptitude comes naturally, a gift requires development
3-Different aptitudes need different techniques for developing & awakening
Stop trying to fit yourself into a box that's not you!
4-Intro to the Cycle of Spiritual Psychic Awakening & Blossoming
Where are you at in this cycle of awakening?
Different stages require different practices
to help you shine & blossom as a psychic.
PRE-REQUISTITES FOR TAKING THIS CLASS: NONE. This is an introductory level course that is appropriate for spiritual & psychic development students at ALL levels.
Note that Psychic Cynthia considers this to be part of her FOUNDATIONAL level teachings, as it is necessary for ALL practioners of the psychic arts to know & understand their main psychic aptitude, and how to use it well.
Therefore, this class can be beneficial for those who are just starting out with their spiritual psychic development, as well as those who are more experienced & wish to understand better their own unique psychic strengths.
CLASS DESCRIPTION-What is Included: This is a live zoom video intro class, with some simple hand-outs also included. A recording of the live video class that you are signed up for will also be included.

If you need more info or still have questions, please feel free to e-mail Psychic Cynthia with your questions at cynthia@cynthiakillion.com or message her on her Facebook page. Bright Blessings!