Special "Cosmic Newsletter" Subscriber Supplement:
March 2015 Audio ENERGY FORECAST
If this is your first time listening to/reading a "Cosmic Newsletter" update from Rev. Dr. Cynthia, welcome! If you would like to receive more original spiritual psychic & astrological audio recordings & writings updates from Rev. Dr. Psychic Cynthia in the future, then we recommend subscribing to her on-line newsletter by clicking HERE.
~Time to Renew & Re-invent Yourself by Surrendering
& Letting Go~
HERE IS A PRE-VIEW OF WHAT IS INCLUDED IN THIS "MARCH ENERGY FORECAST" Audio Recording below....
* The prevailing energies & energy shifts of March 2015, and how they are spurring you on to spiritually surrender, renew, innovate, and create
*The importance of the time of seasonal shift that we are now in
* Info on magical plants (in the form of oils, flower essences, or whole herb) that can assist you during this time of powerful shift
SUMMARY OF MAJOR ENERGY SHIFTS FOR MARCH 2015:
* Saturn Retrograde...March 14th through August 2nd
* Uranus-Pluto square....exact March 16th, but in effect entire month
* Mars-Uranus-Pluto interactions, all month long
* Spring Equinox/Seasonal Shift....occurs March 20th, but affects all for entire month of March into first two weeks of April
* New Moon Supermoon Solar Eclipse at 29 Pisces....Also March 20th. A cycle of karmic healing, surrender, forgiveness, letting go and moving on.
* Listen to the Energy Forecast audio excerpt below for more info.

To save tracks to your computer, RIGHT click. Then choose, "Save Target As" or "Download". (Don't forget to put in in a folder where you can easily find it later!)
To listen to from site, LEFT click.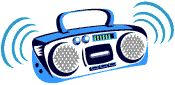 CLICK HERE for more info about Cynthia's Cosmic Almanac for 2015 (her book of predictions & energy shifts for the entire year ahead)
For info about scheduling a private reading session with Rev. Dr. Cynthia via telephone or in-person, CLICK HERE.