SPIRITUAL PSYCHIC ENERGY CLEARING
MEDITATION CD
~Energy Clearing Meditations~
With Rev. Dr. Cynthia Killion
Original Meditations to Help You
Awaken, Activate, and Clear
Your Solar Plexus, Root & Crown Chakras
And Prepare Your Aura & Subtle Bodies
For Accelerated, Spiritual Psychic
Growth & Awakening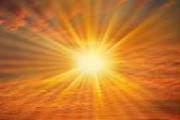 READ OR DOWNLOAD Your Energy Clearing Guide Excerpt Here
If you would like to help to continue to make these & other meditations available:

To donate an amount of your choice to show your gratitude for these meditations & help support this work, please click on the "Donate" button on the left. Then, you can enter in & choose the amount that you would like to donate. (Just type the amount you wish to donate into the box where it is says "Item price".) It's up to you how much and you get to choose!

* Thanks in advance for your support of this work *

DEAR ONE,
if you like these meditations and enjoy clear energy & being psychically free & purified, then you may also enjoy Rev. Dr. Cynthia's "Spiritual Psychic Energy Clearing Home Study Program", also known as
TAKE BACK YOUR ENERGY & POWER
. (Click on link for more info).

DIRECTIONS FOR LISTENING TO & DOWNLOADING AUDIO:
To Save Audio Tracks to Your Computer or Device (recommended): RIGHT-click & choose "Save Target As".

To listen to tracks on-line: LEFT-click, and file should open and play.
If you experience any problems either downloading or listening to on-line, please try again in a few minutes, as this usually takes care of most problems. Also, make sure that your pop-up blocker is not stopping you from listening to or downloading the data.
PLEASE NOTE: This page, and the files available here, are subject to deletion later in the year. Therefore, we do recommend saving these meditations to your computer if you wish to have them available for long term use. Thanks.

Questions? CLICK HERE to e-mail Cynthia and her team from this site