2016~The Year of Moving Forward
& Grounding Your Dreams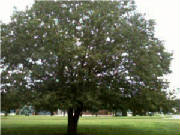 A Quarter-By-Quarter Breakdown of the Energies of 2016
By Rev. Dr. Cynthia Killion January 2016

NEW: CLICK HERE to read the Monthly Forecast for 2016.
CLICK HERE to read or download the quarterly forecast guide for the entire year
TO ACCESS THE MERCURY RETROGRADE CHART FOR 2016, CLICK HERE.

QUICK SUMMARY 4th QUARTER COSMIC ENERGIES (Oct-Dec 2016)
The 4th quarter of 2016 (October through December) is a time of great potential transformation & energization.
This trend is carried by the power of a Mars-Jupiter-Uranus-Pluto T-square in October, and then continued forward with a Jupiter-Pluto square that is strongest for the entire month of November (but still somewhat in effect until at least mid-December).
Egos and tempers can be high now, and we may see some undesirable international or domestic incidents involving terrorism, rioting, or other acts of unforeseen violence. At the very least, USA November elections (and the coverage leading up to them) will be tense and possibly nasty. On the plus side, these are very empowering shifts that when used constructively can result in great regeneration and transformation….both on the personal and collective level. If you can, rise above the drama, and harness all this powerful energy to create or further something you love & cherish!
RECOMMENDED FLOWER ESSENCE FORMULAS FOR 2016 Final QUARTER (All available on this site): Tension Ease & Relaxation in either liquid or spray form, or both used together (#8), Cranky Wanky Mellow-Out (#11), Lady of Roses (#15) and Emergency Relief & Support (#16). Depending on your unique situation, other energetic formulas may also be helpful at this time.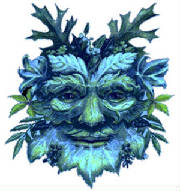 For more info about Flower Essence Formulas mentioned above, please CLICK HERE to go to the Flairy Essences Info Page.
* NEXT MERCURY RETROGRADE 2016 *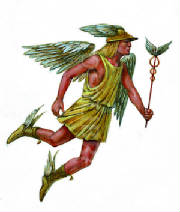 In December 2016, we will end the year just as we begun it, meaning with Mercury in retrograde.
Mercury turns retrograde for the last time in 2016 on December 19th. Then it remains in retrograde until January 8th, 2017. However, keep in mind that there is a pre-retrograde storm starting on December 15th. Then there is a POST-retrograde storm (the re-verb effect) lasting until about January 14th, 2017.
During the retrograde time (and to some extent, during the times of storm too), it's better to move forward with your current plans & projects rather than starting new ones. This isn't such a great vibe for traveling or communicating either. So if you are planning to travel or get together with family for the holidays, please be sure to be extra patient, understanding & flexible, as there are likely to be last minute changes, cancellations & re-schedulings. For more info about Mercury Retrograde stuff (including dates), please go to my Mercury Retrograde Info Page.